Synopsis
​
At lightning speed, that is to say in short sequences of 8 seconds, Marc-Henri Wajnberg director, screenwriter and actor of the series, creates a crazy universe, that of the Clapman who always blows his mind.
Technical sheet
​
Director: Marc-Henri Wajnberg
Scenario: Marc-Henri Wajnberg
Interpretation: Marc-Henri Wajnberg
Casting (les Clapettes): Ann Véronica Janssens, Monika Droste, Danièle Cochard
Duration: 1200 x 8 seconds
Year : 1983
A Wajnbrosse production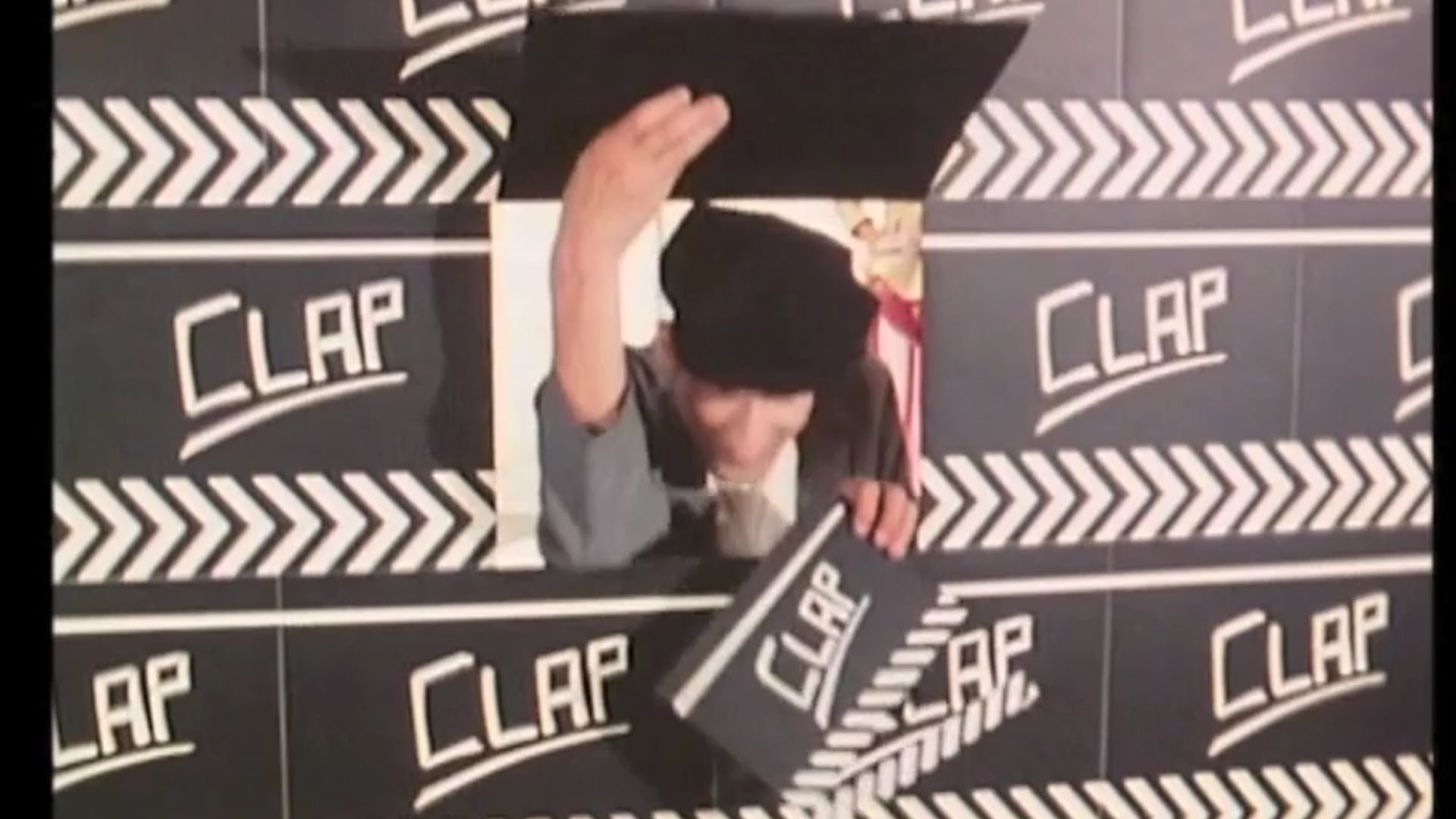 "For this unrepentant gagman, humor does not drag on. His daily challenge is to make us laugh in less time than it takes to run an Olympic 100 meters "
Premiere
​
"We could write an encyclopedia on the comic, and this is perhaps, basically, what Marc-Henri Wajnberg achieved by developing his series of twelve hundred sketches. "
Sightings
​
"It does not matter to which father to attribute the spirit of Wajnberg's clips since these trips to the land of the clap, by themselves, are worth all the most vibrant tributes in the cinema"
Premiere
​
"M Between the magician's fingers of Marc-Henri Wajnberg, accessories have resumed their role of generating madness"
Scope
​
FESTIVALS
AWARDS
Gold Award - International Film & TV Festival (New York) 1984
Crystal Antenna for the Best Belgian Program 1984
Gold Award - Creative Club of Belgium 1985
Best Short - Sao Paulo Film Festival 1986
Prize - Funny Film Festival de Boario 1987
International Film & TV Festival 1984 (New York, USA);
Creative Club of Belgium 1985 (Brussels, Belgium);
Sao Paulo Film Festival 1986 (Sao Paulo, Brazil);
Funny Film Festival de Boario 1987 (Boario, Italy)